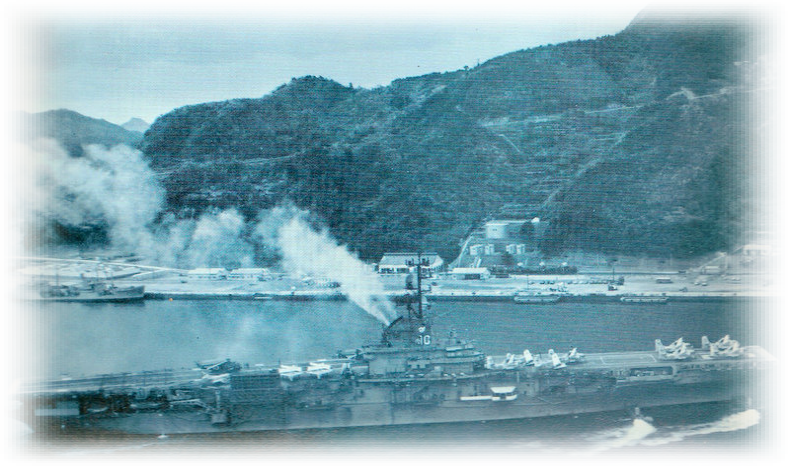 ---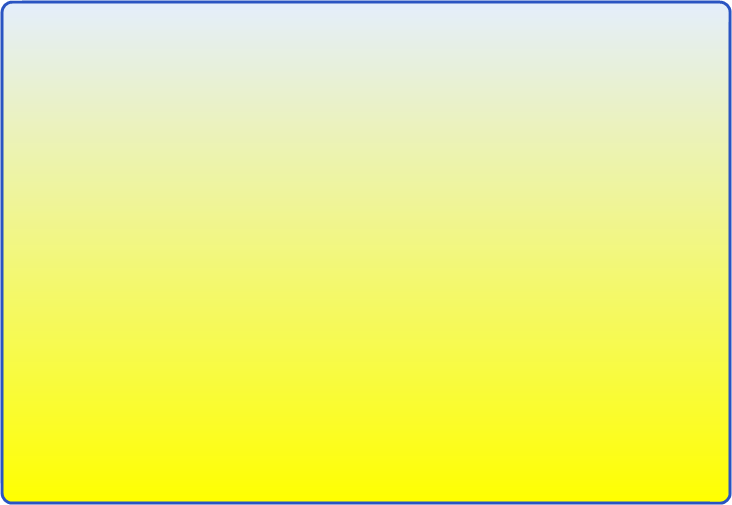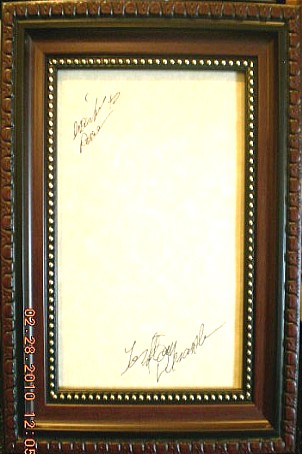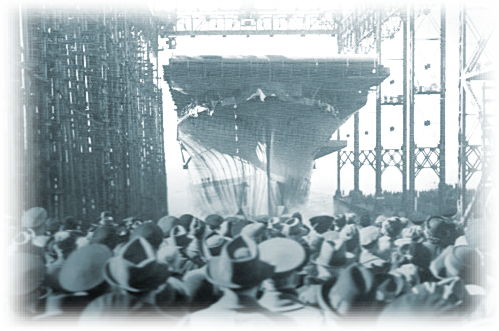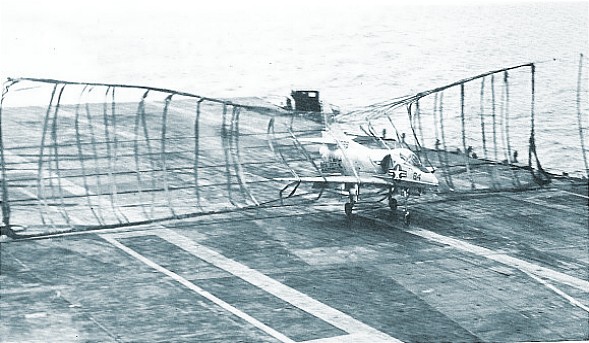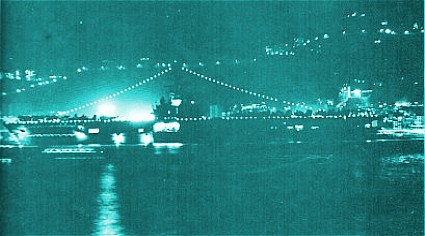 Poems, Poetry, Epics, Proverbs, lyrics, Fables, Metaphors, Aphorisms, Odes, Parables,and more!
Yorktown Disciple Saint of Mystical Verse!
Perceptive Publishing
yorktowndisciple.com poemscvs10.com
Receive your Modified Metaphors of recast proverbs right here from the enviable Yorktown Disciple. These poems and other writings are available on this Site along with great gift ideas you can purchase at discount rates. Check out all the pages to see what is available and read some of the best writing you have ever known. Your emotion will overflow with irresponsible excitement.
Perdurable Poetry
USS Yorktown (CVS-10)
Sasabo 1964
Hagiology, by the Saint of the Lasting Word, Yorktown Disciple!
A flight deck of poems coming your way
Yorktown Disciple, the Pietist Poet

While onboard the USS Yorktown a tsunami of prose struck all innocent word travelers causing their fears of spontaneous verbal drowning to forever remain on the dark side of reverance

---
---

Seafaring Poetry
Special Offer!
PoemArt. 10" x 12" Walnut frame/Ivory Parchment with your choice of Poem

Free Inscribed Coffee Mug
What is an Iszlerian Scripter?

This is an Order of Poets. To be a member you must be nominated by The Editors.
Hunting poems in a littoral region while onboard large ships
Piquant Poetry
Order Right Here!

Yorktown Disciple, Poet baptized into the Order Of Iszlerian Poetic Ordination
The Fighting Lady
---
We use PayPal. The easy and secure way to order!
All poems personally signed by the poet Yorktown Disciple.
All poems are certified to be from the Library of Yorktown Disciple
PoemHunter
Beatific Poetry
Hurdling planetoid poems through space
Hunting a natatorial poet in a deep pool of poems
---
Activity onboard the USS Yorktown CVS 10 in the Pacific in 1964
The Editors

Yorktown Disciple began writing in earnest during the years at sea along the coast of Vietnam. It was a way to keep the mind sharp.

Many folks have ask us to explain why a Submarine Hunter was on patrol in the South China Sea during this time when it was well known there were no Vietnamese subs out looking for a kill. In reality, the Russians where out in full force with many subs monitoring everything the US was doing.

Russian submarines came so close to the Yorktown it is said you could hit them with an apple. The problem was no one wanted to throw a good apple away. So, for many sailors and airmen, the War was with the Russians.

General Quarters (a battle ready condition) was held many times a day due to Russian Submarines or Aircraft. The United States didn't know what the Russians were going to do. It was a popular view to believe they were going to become active in the war. Not just supplying weapons but firing bullets. Consequently, tension was very high while patrolling in the South China Sea.

To Yorktown Disciple it seemed as though life could turn really sour very quickly. For many it did. Planes were lost and sailors were killed onboard due to the nature of their work. Boredom could turn into fear in seconds. It's such a big ocean. No one wanted to die out on the water.

Yorktown Disciple has said many times that even God will not be able to find you if you drown in the ocean. That is sobering news. Most of us believe God can find us anywhere. False. Absolutely false. The proof for this is found in the Atom itself. There, inside the atom, you can find excited positive and negatives charges. These charges are actually the nervous system of God. But when you are out in the ocean this excitement is impossible to extract. Impossible to verify. God may not even be there. And if He is not there He surely will not be there tomorrow, or the day after or anytime.

So forget about God if you drown at Sea. The Positive charge of a particular yellow atom (for example) will be easier to find out there in the wild blue yonder than you or the uniform you wear so proudly. This according to Yorktown Disciple.
More about Yorktown Disciple. If you wish to learn more about this phenomenal Poet go to Page one, or page 2 or page 9. Oh , just go to all the other pages. You will find a character many folks refer to as the Fastenator. Fastening thoughts to words.

Yorktown Disciple belongs to the Order of The Iszlerian Scripters. Read his poems and you will surely learn why.
Acerbic Poetry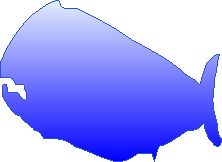 The Launch of the USS Yorktown CV 10

Commissioned on April 4, 1943 off the coast of Newport News, Virginia. Later became CVS 10.
---
---
Here is a whale with a poem belly, "Prayer of a Time Traveler", click and discover a great poem.

The Fighting Lady
1964
Hunting submarines by day and poems by night.
Floating Poem Hunters with Aircraft to search and Poets to sing praises of deep water findings

Purchase a poem today and change your fundamental understanding of creation.

You will soar to apocalyptic heights of mental discernment with truth tucked under your wings of cherished convictions learned from the shared, felicitous words of Yorktown Disciple.

Pure inspiration will course through your veins and you will yearn to kiss logic as if passion were your only guide.

Your life will never be a carbon copy of yesterday's darkness and you will be a light unto the world forever and ever.
USS Yorktown CVS 10 - Hong Kong 1964
Signed Embossed Library Seal Poem Code Your Name Cauterizing Verse Beautiful Wood Frame Chronicled Certification



This is how you catch'em when the hook is broken!
An A4C on the USS Yorktown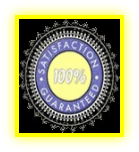 The Editors:

Yorktown Disciple did not fly jets onboard the USS Yorktown. However, he does hold a pilots license which he received from Charlie McAllister of McAllister Aviation in 1966.

For those of you who do not know who Charlie McAllister was, shame on you. Charlie is a legend in Yakima, Washington. Charlie had over 20,000 hours of flight time when Yorktown Disciple knew him. Charlie's flight instructor was Orville Wright. Yes, THE Orville Wright of the famous brothers.

Charlie was in his late sixties at this time. He was an old school pilot in many ways and was very strict with his students. But his toughness is what made him good. Even pilots would fly with anyone who received instruction from Charlie. (A little aviation scoop. Most pilots do not like to fly with many of their pilot friends. They are not trust worthy). This according to Yorktown Disciple.
The Flying Poet
The best PoemSite on the planet where you can cite poetry until your heart is aflutter
On a flat earth you could have seen these lights for hundreds of miles. On a curved earth maximum distance is around 10 miles.

Poems of Sodality
Yorktown Disciple
In search of coterminal poetry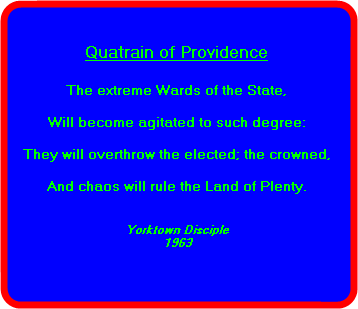 Intoxicating poetry
Wood Framed (Walnut)
Printed on Ivory Parchment
No Sketch background
Embossed Library Seal
Poet's Signature
Your Name Inscribed
Dated When Penned
Chronicled Certification
Poem Code Identifier
Personale Enlightenment
Spoiled Dinner

Meditating now,
after a stroll.
I feel relaxed - my head
filled with old memories
of dispassionate gloom.

I feel sprinkling rain
blowing lightly against my
face. The cool evening air,
so good to embrace.

I hear barking dogs,
a few birds whistling as the
sound of an automobile on
wet pavement seeps into
my ear.

People behind their
windows, sitting, reading.
How comfortable they look
unaware of nature's goodness
around them feeding.

Pity lies ahead waiting for
me to bless the meek
but I cannot reach out to
the old or to the weak.

I am stuck in a chariot
of broken spokes. Stranded
on the road to scenic bliss.
Held back by all that is
righteous and all that
breathing invokes.

Meditating now, after a stroll.

Yorktown Disciple
1967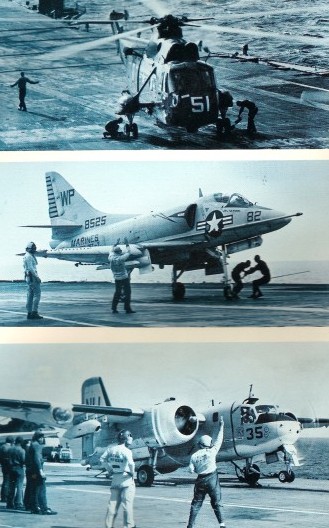 © 2010 by Yorktown Disciple. All rights reserved.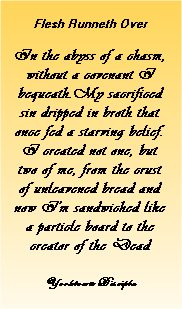 Embossed Seal from the Library of Yorktown Disciple
Poem Code 2D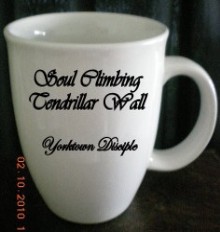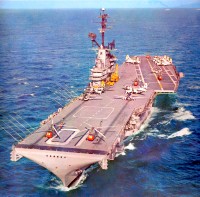 ---
Poemart 10 - Poem Prophet - Yorktown Disciple