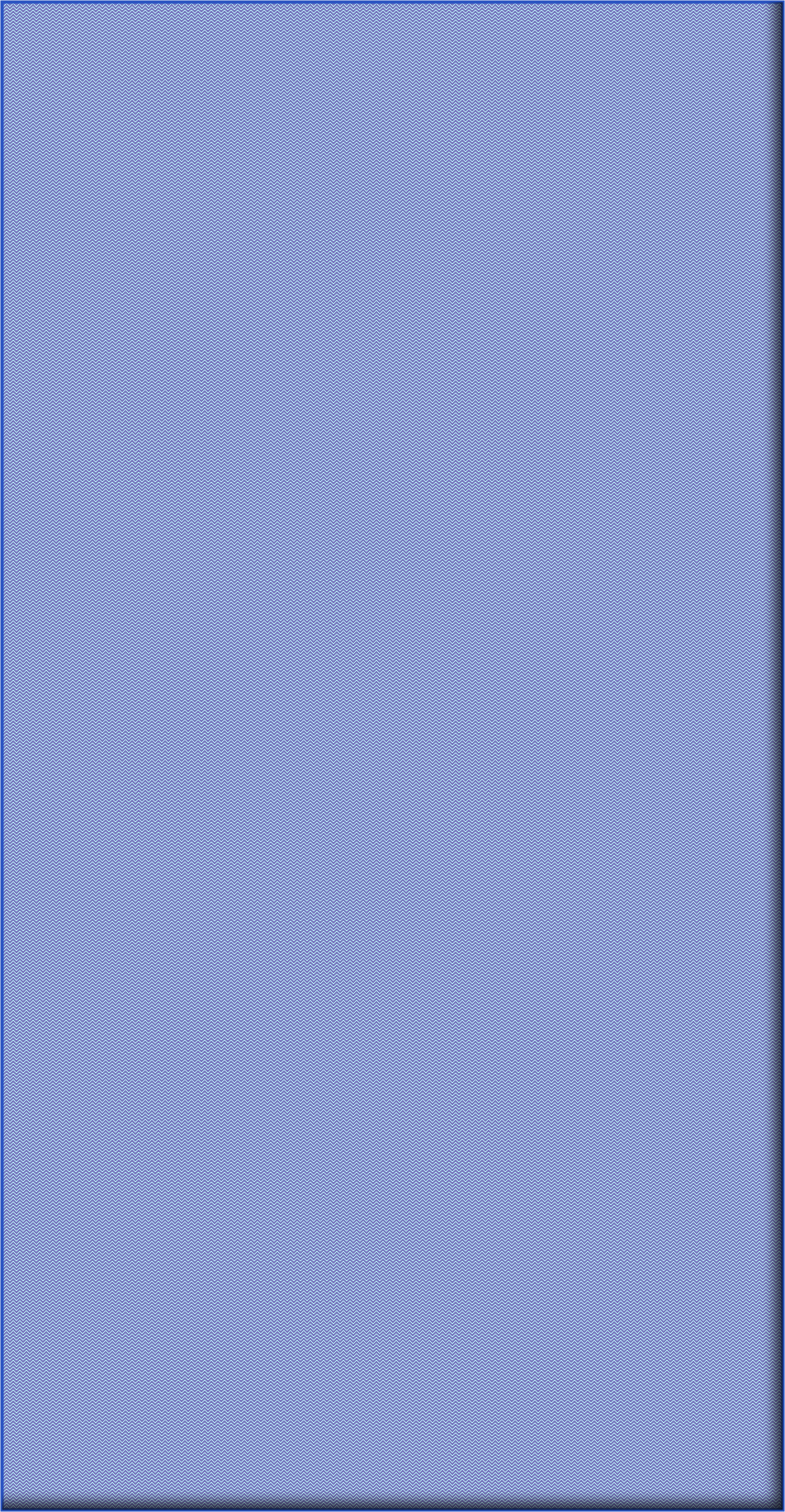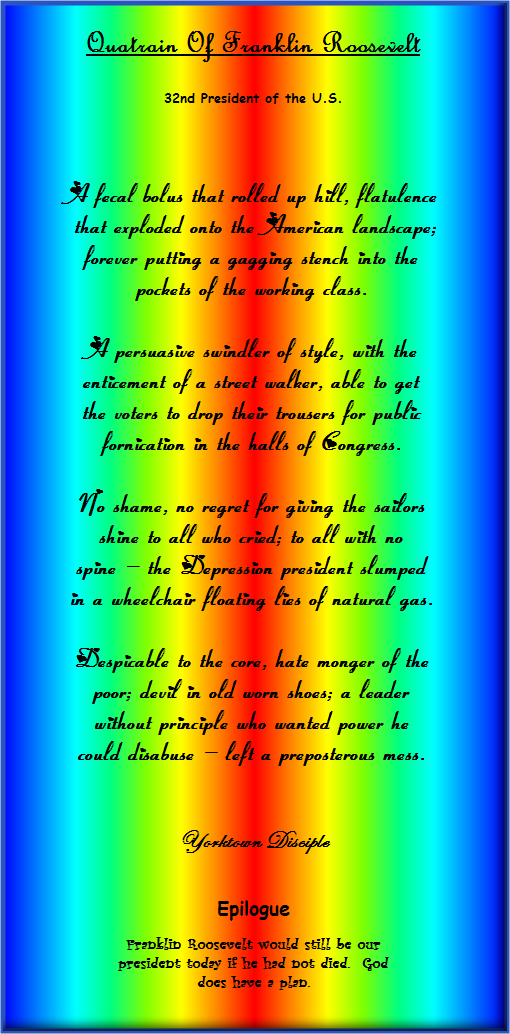 (C) 2010 by Yorktown Disciple.
All rights reserved.

Bible Verses

Presented by Yorktown Disciple
Quatrains for enlightenment.
Quatrain of Franklin Roosevelt

32nd President


A fecal bolus that rolled up hill,
flatulent that exploded on the
American landscape; forever
putting a gagging stench into
the pockets of the working class.

A persuasive swindler of style,
with the enticement of a street walker,
able to get the voters to drop their
trousers for public fornication in
the halls of Congress.

No shame, no regret for giving the
sailors shine to all who cried; to
all with no spine - the Depression
president slumped in a wheelchair
floating lies of natural gas.

Despicable to the core, hate monger
of the poor; devil in old worn shoes;
a leader without principle who wanted
power he could disabuse -
left a preposterous mess.

Yorktown Disciple

Epilogue

Franklin Roosevelt would still be our president today if he had not died. God does have a plan.