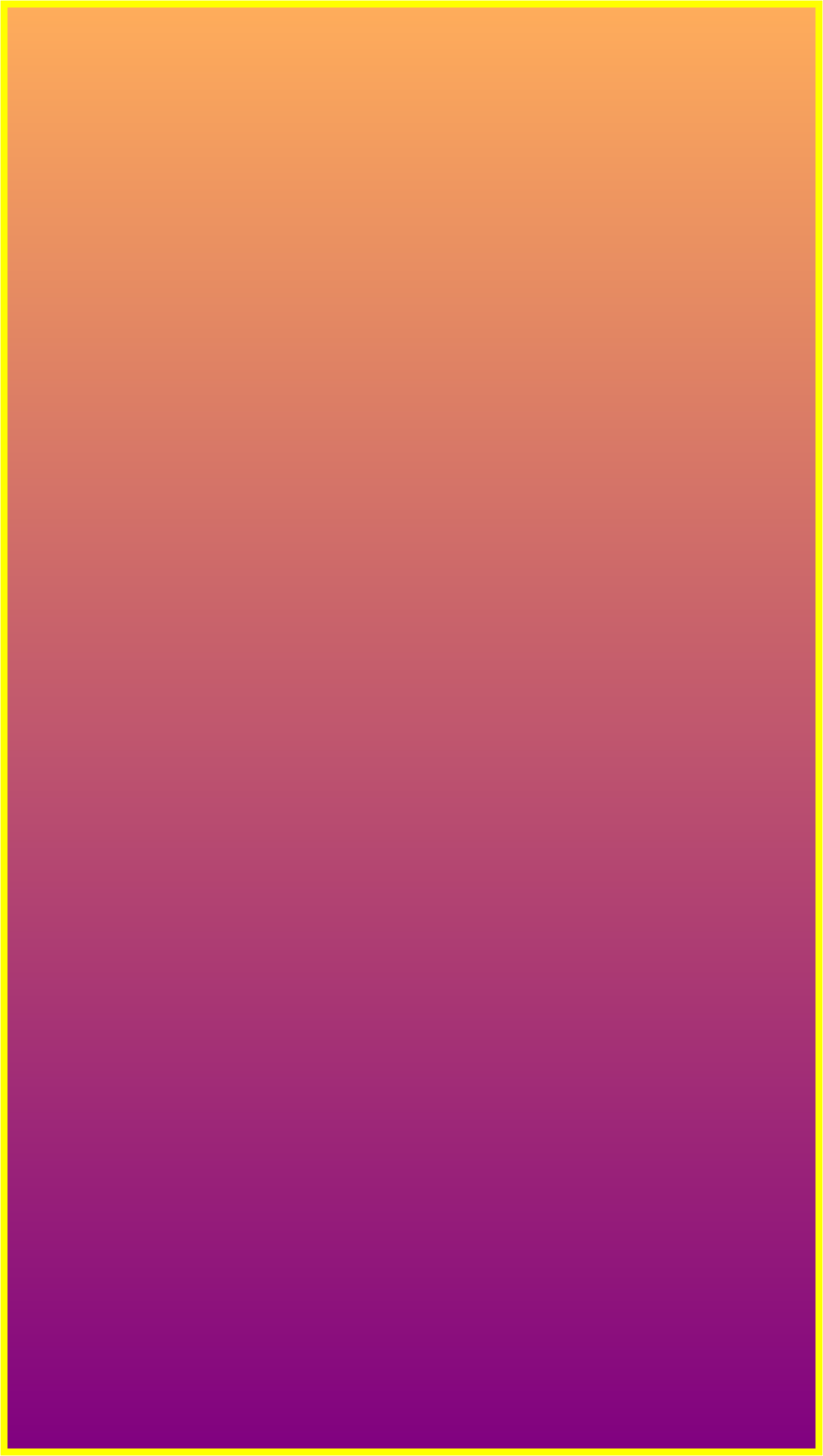 ---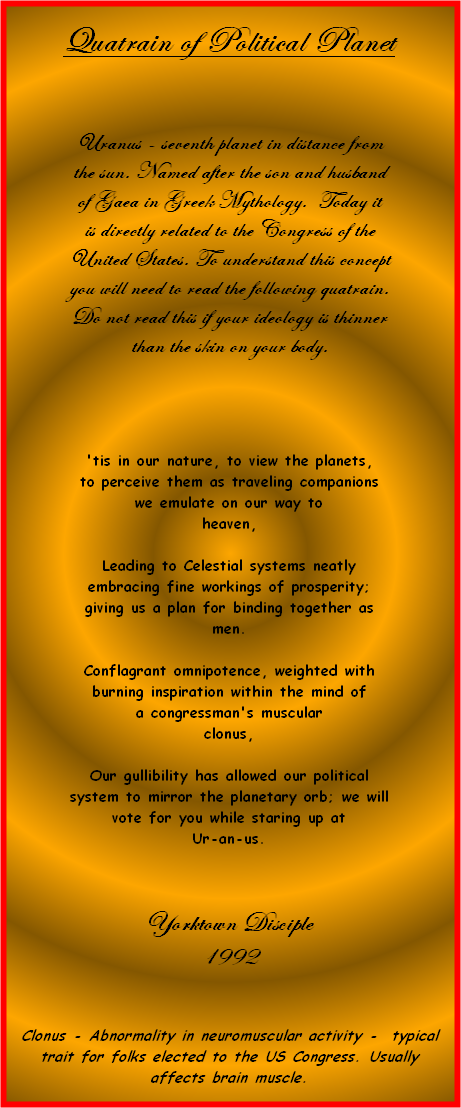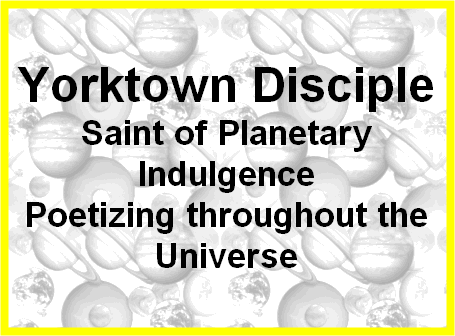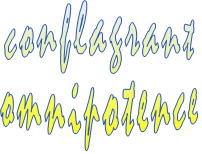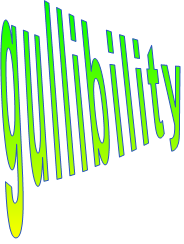 © 2010 by Yorktown Disciple. All rights reserved.
Order # 261
Quatrain of Political Planet

Uranus - seventh planet in distance
from the sun. Named after the son
and husband of Gaea in Greek Mythology,
today it is directly related to the Congress
of the United States. To understand this
concept you will need to read the following
quatrain. Do not read this if your ideology
is thinner than the skin on your body.


'tis in our nature, to view the planets,
to perceive them as traveling companions
we emulate on our way to
heaven,

Leading to Celestial systems neatly
embracing fine workings of prosperity;
giving us a plan for binding together as
men.

Conflagrant omnipotence, weighted with
burning inspiration within the mind of a
congressman's muscular
clonus,

Our gullibility has allowed our political
system to mirror the planetary orb ; we
will vote for you while staring up at
Ur-an-us.

Yorktown Disciple
1992


Clonus - Abnormality in neuromuscular activity -
typical trait of folks elected to the US Congress.
Usually affects brain muscle.
Quatrain of Political Planet - 261 - Yorktown Disciple