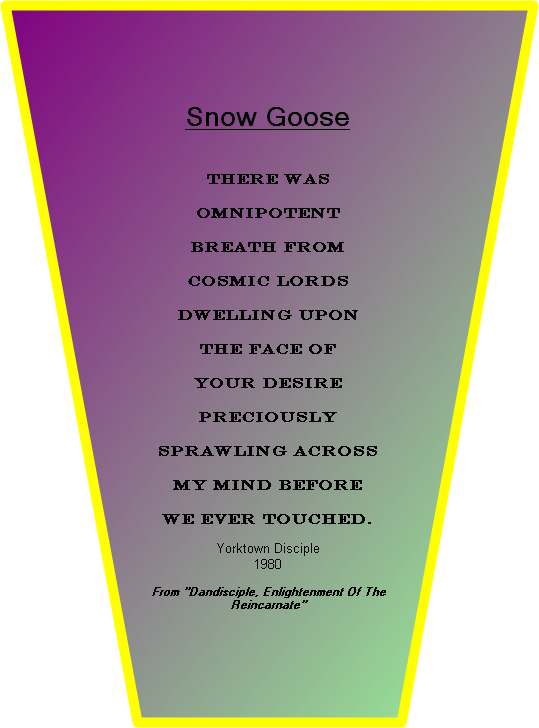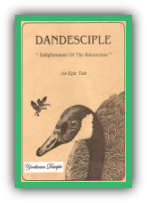 Dandesciple Reincarnated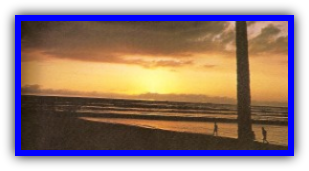 Dandesciple is Canadian Gander (Branta Canadensis). He took Snow Goose as his life long mate. No picture was made available for Snow Goose.
Snow Goose

There was
omnipotent
breath from
Cosmic Lords
dwelling upon
the face of
your desire
preciously
sprawling across
my mind before
we ever touched.

Yorktown Disciple
1980

From "Dandesciple,
Enlightenment of
The Reincarnate"
Order
Poems
Yorktown Disciple

Poetizing around the world
© 2011 by Yorktown Disciple. All rights rserved.
---