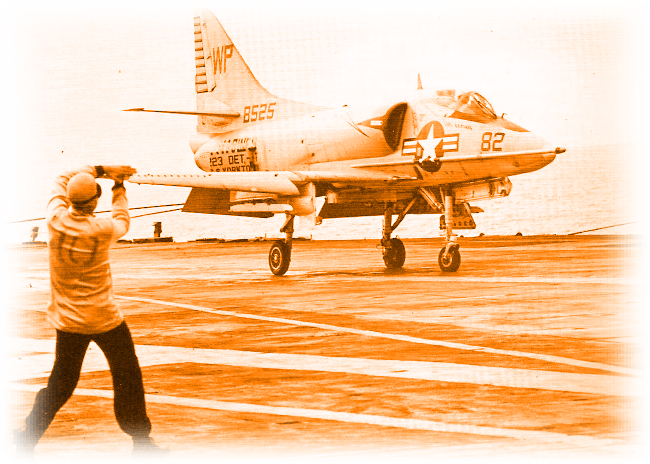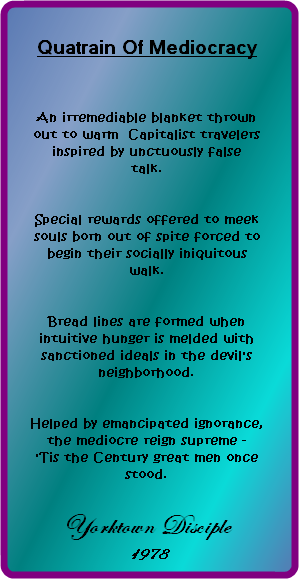 Quatrain of Mediocracy

An irremediable blanket thrown
out to warm Capitalist travelers
inspired by unctuously false
talk,

Special rewards offered to meek
souls born out of spite forced to
begin their socially iniquitous
walk,

Bread lines are formed when intuitive hunger is melded with sanctioned ideals in the devil's neighborhood.

Helped by emancipated ignorance,
the mediocre reign supreme -
tis the Century great men once
stood.

Yorktown Disciple
1978
© 2011 by Yorktown Disciple. All rights reserved.
Order # 58
---
Quatrian of Mediocracy - 58 - Yorktown Disciple