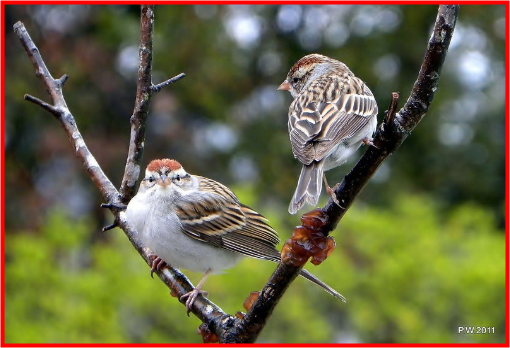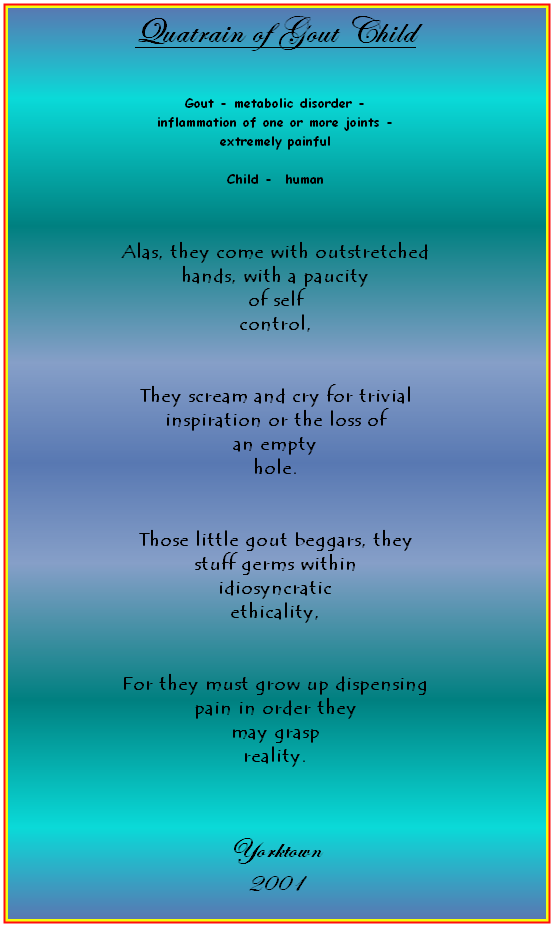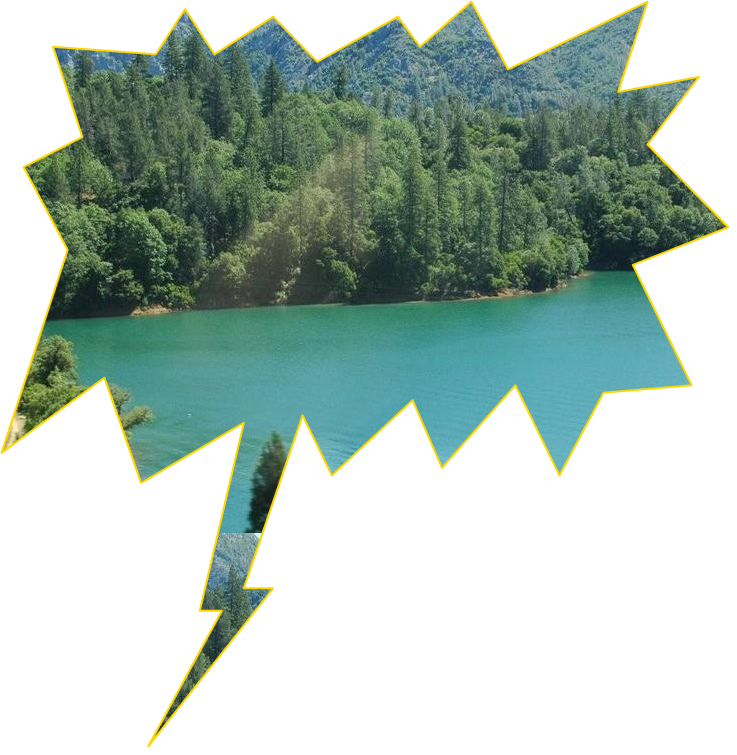 © 2010 by Yorktown Disciple. All rights reserved.

Order # 531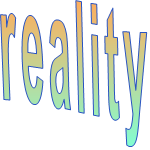 Quatrain of Gout Child


Gout - metabolic disorder - inflammation
of one or joints - extremely painful


Alas, they come with outstretched hands,
with a paucity of self
control,

They scream and cry for trivial inspiration
or the loss of an empty
hole.

Those little gout beggars, they stuff germs within idiosyncratic
ethically,

For they must grow up dispensing pain in
order they may grasp
reality.

Yorktown Disciple
2001.
---
Quatrain of Gout Child - 531 - Yorktown Disciple