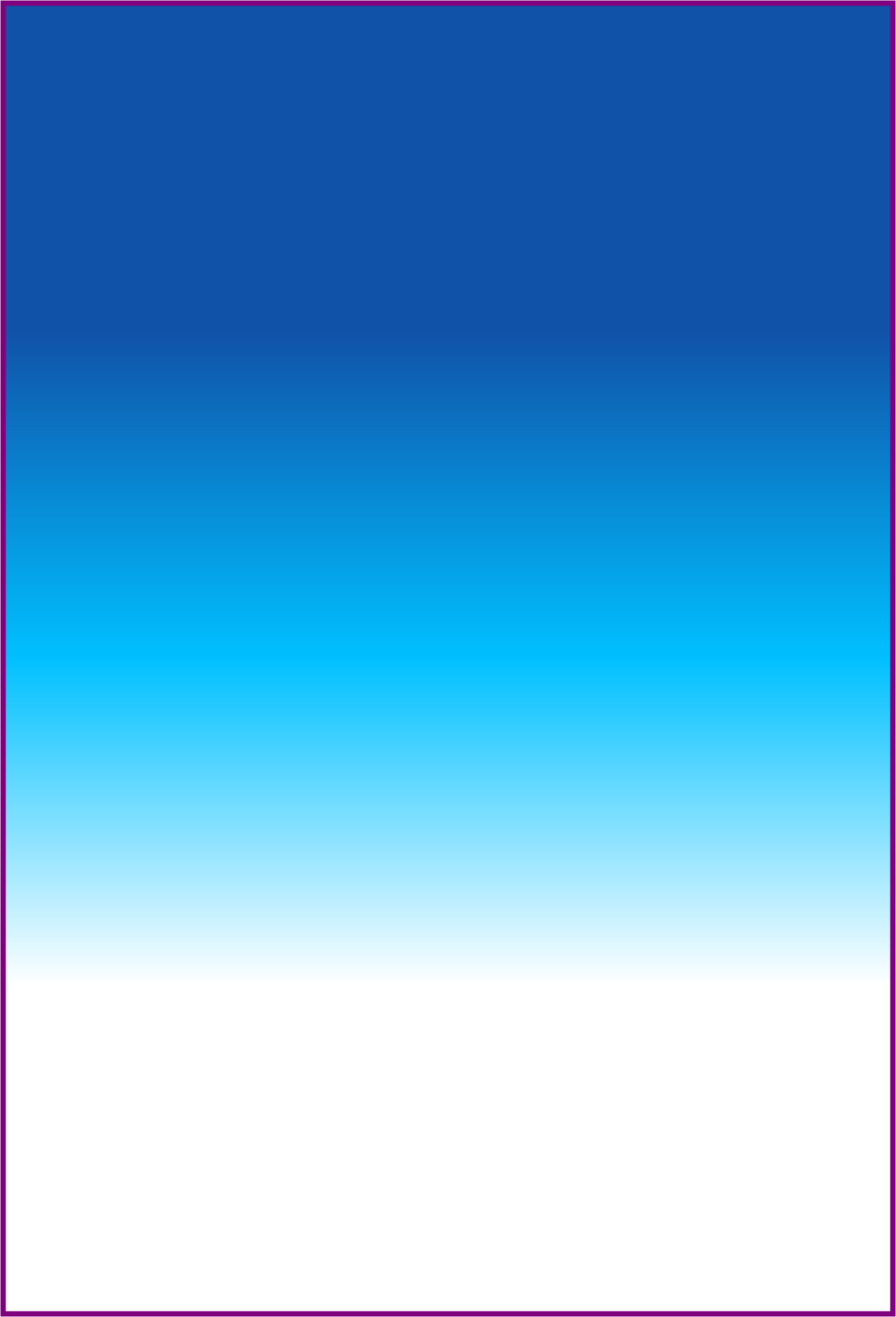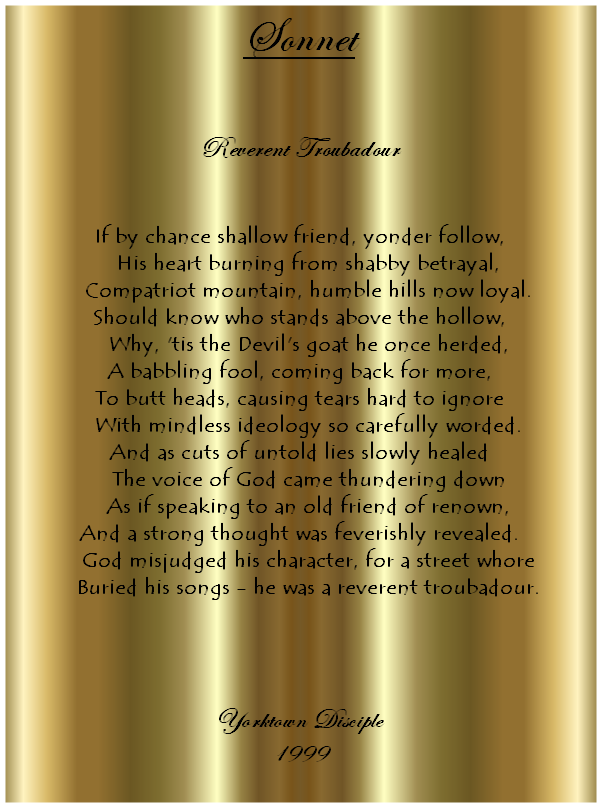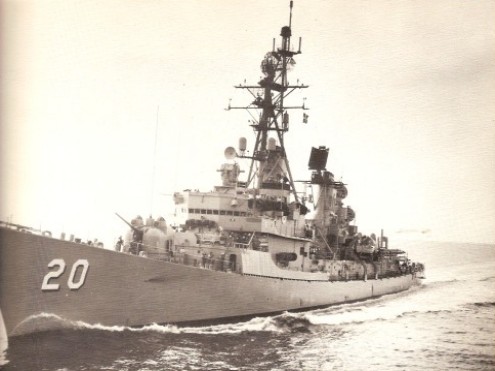 © 2010 by Yorktown Disciple. All rights reserved.

Sonnet

Reverent Troubadour


If by chance shallow friend, yonder follow,
His heart burning from shabby betrayal,
Compatriot mountain, humble hills now loyal.
Should know who stands above the hollow,
Why, 'tis the Devil's goat he once herded,
A babbling fool, coming back for more,
to butt heads, causing tears hard to ignore
With mindless ideology so carefully worded.
And as cuts of untold lies slowly healed
The voice of God came thundering down
As if speaking to an old friend of renown,
And a strong thought was feverishly revealed.
God misjudged his character, for a street whore
Buried his songs - he was a reverent troubadour.

Yorktown Disciple
Purchase
poem,
Purchase a
sonnet,
Poem
Plastron.
Screen
Painted.
Magnificent!
---