Perceptive Publishing

Editors:

Yorktown Disciple knew Etch in the late Sixties. He was an old bar drinking Poet. It is said they had many a cold beer together Poetizing all over Coeur d' Alene, Idaho of all places. Only six people know where Coeur d' Alene is located. It is our understanding it is somewhere north of the Equator.

Someone at our local bar told us there is a famous lake near by. Lordie. It's called Coeur d' Alene Lake of all things! Mountains surround it. And air, lots of air. Fresh air. If anyone in Coeur d' Alene likes poetry, purchase an item off our site. We can make you famous too!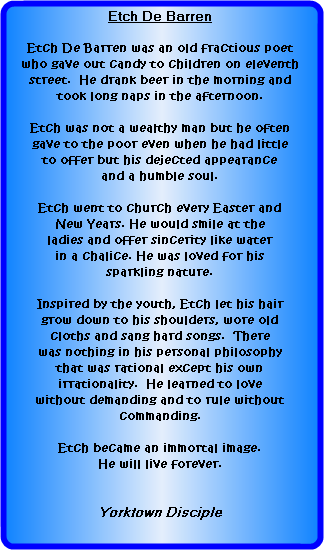 Just click and look out!
© 2010 by Yorktown Disciple. All rights reserved.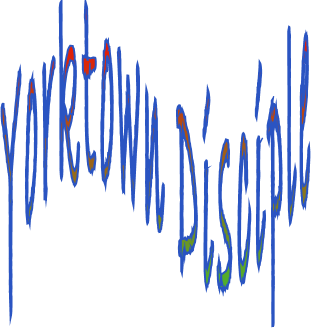 ---
---
Etch De Barren - Yorktown Disciple