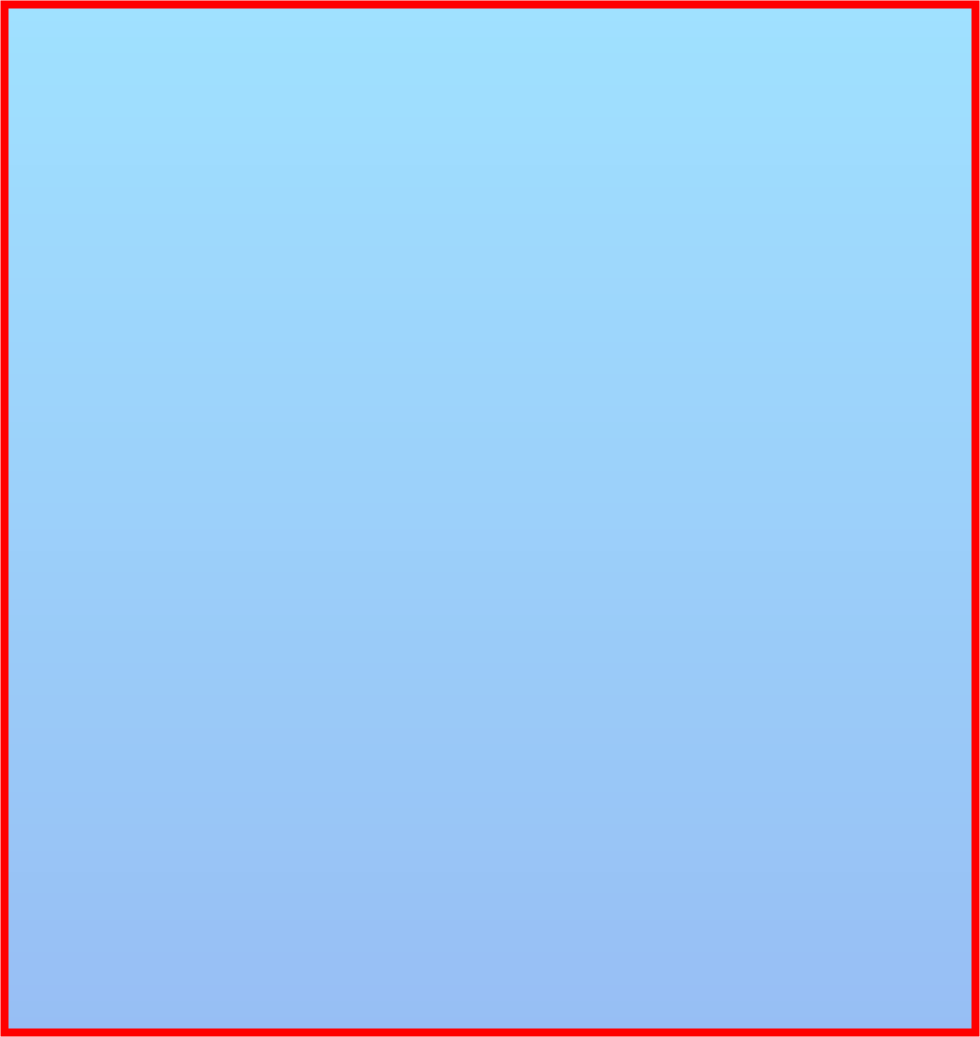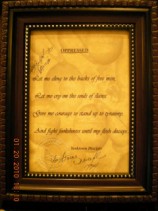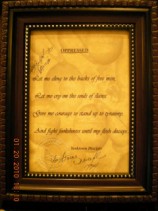 ---
---
---
---
Celestial Motion on Gold Parchment
Celestial Motion on Gold Parchment
---
---
One Inscription By Yorktown Disciple on 6 Glass Beer Mugs & 1 Framed,
(size 5" x 7") Signed Poem (Oppressed - Poem Code 4F) Item: S $89.50
One Inscription By Yorktown Disciple on 3 Glass Beer Mugs & 1 Framed,
(size 5" x 7") Signed Poem (Oppressed - Poem Code 4F) Item: R $74.50
Item: R
Signed Poem, Chronicled Certification, Embossed Library Seal on Gold Parchment with Celestial Motion background
Frame Size 9" x 12"
Frame Size 9" x 12"
Item: R
Item: S
Poem Code 4F, this is the Poem you receive when ordering from Section 6 & 7
Click the button
Yorktown Disciple
Order today. Be blessed!
3 Beer Mugs (Inscribed) & 1 Framed Poem (Signed)
Find out how PoemArt is assembled. See Page 2 (Making of Poemart)
---
Signed Poem, Chronicled Certification, Embossed Library Seal on Gold Parchment with Celestial Motion background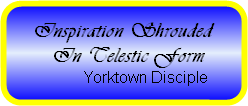 Orders on this page come with Poem Title: Oppressed. Read it on Thank you.
We use PayPal. The easy and secure way to order!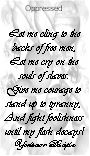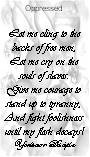 ---
Order Section 7 - Yorktown Disciple
Order Section 6 - Item: R & Item:S
Editor's Value $150.00
Editor's Value $175.00